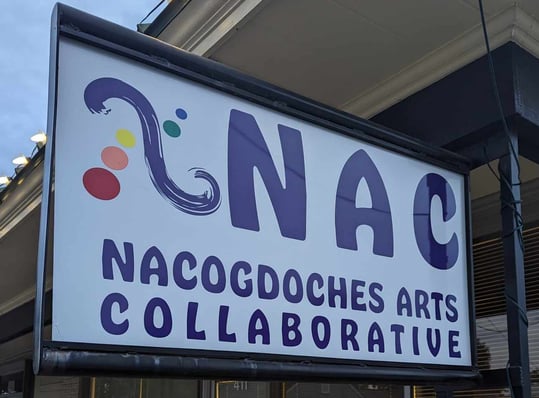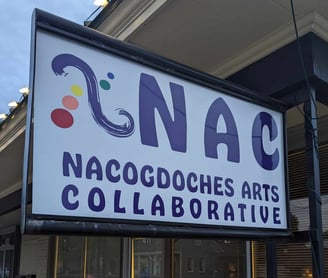 Studio 411 Grand Opening/Housewarming
We have a brick and mortar location!! Let the fun begin!!
Stop in and celebrate the new beginnings!!
411 East Hospital, Nacogdoches, TX
Saturday, November 25, 11am-4pm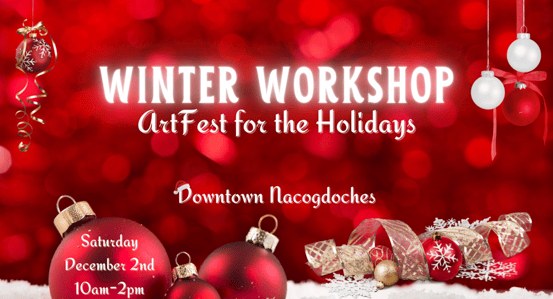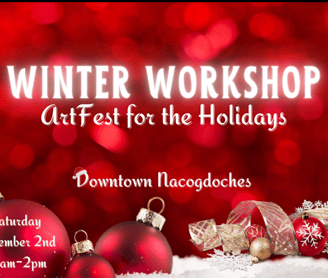 Come on out to the Downtown Square!! Shop with our local art vendors and Make Your Mark with some craft activities.
Come on out and save your spot for the Christmas Parade!!
Behind the Visitor's Center, Nacogdoches, TX
Saturday, December 2, 10am-2pm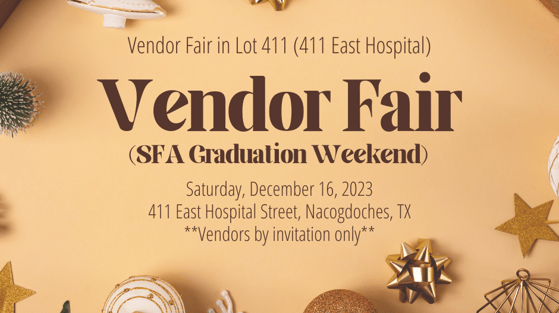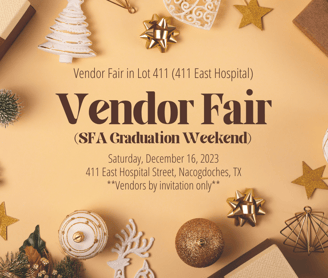 Come to our FIRST vendor sale in our parking lot at 411 Hospital Street.
Looking forward to this becoming a monthly event starting next year!!
411 Hospital Street, Nacogdoches, TX
Saturday, December 16, 11am-4pm